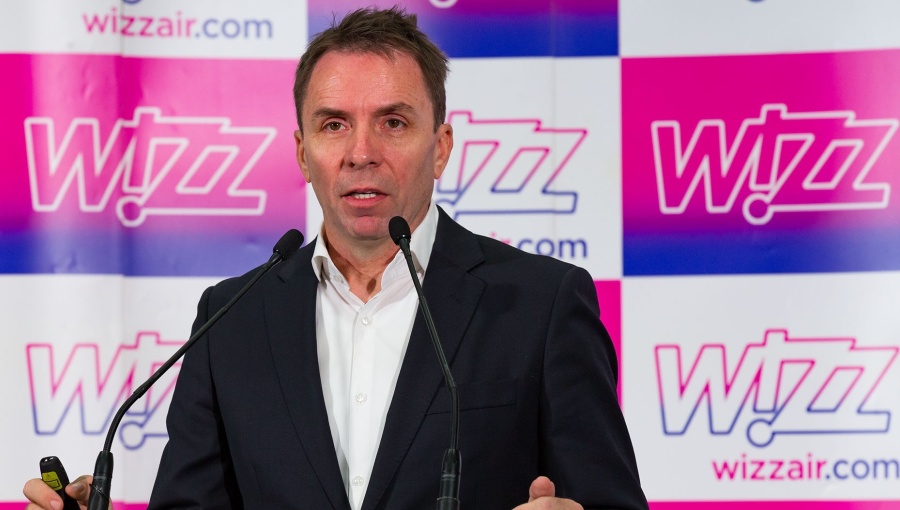 Wizz Air founder and Chief Executive, the sometimes controversial (remember the Cardiff and Doncaster cancellations & BBC story with a good ending www.bbc.co.uk/news/uk-england-beds-bucks-herts-64999557), Jozsef Váradi will make a return visit to the Aviation Club of the United Kingdom on Tuesday 18 April. He did appear by video at the height of the pandemic in October 2020. The Club's Annual General Meeting takes place prior to the luncheon.

Wizz Air was born in 2003 competing with the state-owned Malev Hungarian Airlines which finally collapsed in 2012. Váradi, whose education included a spell at the University of London for a law degree, was for ten years with Proctor and Gamble rising to Sales Director for Central and Eastern Europe.

In February 2015 Wizz Air Holdings Plc started trading on the London Stock Exchange (LSE) and in 2018 created Wizz Air UK with UK-registered aircraft. The current UK Managing Director, since 2021, is a French lady, Marion Geoffroy, a graduate of Université Paris Sud, having joined the carrier in 2015 as General Counsel.

Wizz Air recently announced the launch of a new inclusive 'She Can Fly' cadet programme at the Wizz Air Pilot Academy, for women wishing to become commercial pilots.

The airline currently operates around 175 Airbus A320 series aircraft.

Wizz is a member of Airlines UK and for the third quarter of 2022 announced £800m turnover compared to £360m a year before. Net income was £33m compared to a net loss of €232m.

The Aviation Club has now published the full luncheon diary for 2023.

Following Váradi, on Thursday 8 June at the Royal Overseas League (ROSL) is John Holland-Kaye, with what will be his final appearance as CEO of Heathrow Airport, followed on Tuesday 12 September by Gael Meheust, President and CEO, CFM, also lunch at the ROSL.

The Club returns to the RAC for its final 2023 lunches with Sir Stephen Hillier, Chair of the Civil Aviation Authority on Wednesday 8 November and Tuesday 5 December, Mesfin Tasew Bekele, CEO, Ethiopian Airlines, since March 2022, when he replaced the very popular Tewolde Gebremariam who has retired.
The Aviation Club tells TNU that the Wizz lunch is nearly full and an early booking is suggested.

https://wizzair.com

https://aviationclub.org.uk
READERS' COMMENT
All comments are filtered to exclude any excesses but the Editor does not have to agree with what is being said. 200 words maximum
---
James Eiger, Rotherham
I am not a member of the Aviation Club but am thinking of lashing out on a train fare and luncheon cost in order to face Mr Váradi direct and ask why he destroyed our local airport. For me Leeds – Bradford is no alternative and not a local airport. He seems to have done the same at Cardiff, but that has survived as a national asset.
---