After nearly a decade in charge CEO John Holland-Kaye has handed over to Thomas Woldbye, formerly holding the same position at Copenhagen Airport.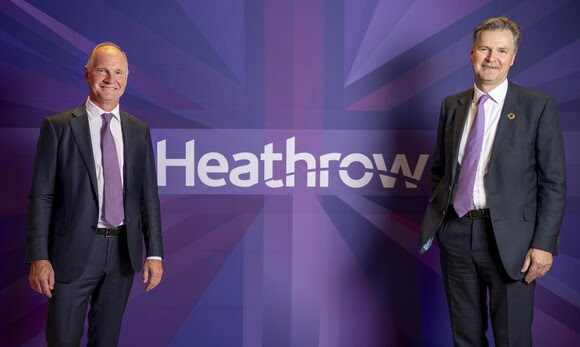 As Woldbye joins Heathrow it is virtually back to pre-pandemic numbers and has announced 11 new or returning airline routes for the winter period.



TNU lists them here in alphabetical order.






Ashgabat – Turkmenistan Airlines. The capital of Turkmenistan is known for its beautiful white marble buildings and its love for horses. From the 4 November you can explore the city yourself. Terminal 4

Belgrade – British Airways. One of the oldest cities in Europe this winter. With history dating back over 7,000 years. Terminal 5.

Cologne – British Airways. Its Cathedral is the city's most famous landmark and one of the most visited sites in Germany. Construction of the Gothic church started in 1248 and took more than 600 years to finish. Terminal 5.

Dubai – Virgin Atlantic. The airline plans to add to the one million passengers who flew on the route last year. Terminal 3, the airline's Heathrow home.

Friedrichshafen – Lufthansa. The route starts from 16 December. Lake Constance is a must see. At 40 miles long and 8 miles wide, this giant lake takes the award for largest inland body of water in Germany. Terminal 2.

Lima – LATAM Airlines. As already noted in September's TNU (See www.travelnewsupdate.co.uk/article/359) this is the first direct connection from the UK. Terminal 3.

Maldives – Virgin Atlantic. The crystal-clear waters and pristine beaches, the natural beauty of the Maldives is simply out of this world. Terminal 3.

Riga – British Airways. Home to the world's first Christmas Tree. It is also the first time Heathrow has flown directly to Latvia since 2006! From the 29 October flights are available. Terminal 5.

Salzburg – Lufthansa. This beautiful city joins Vienna and Innsbruck as the airline's third Austrian destination. With 66 ski resorts in the state of Salzburg, ski lovers are spoilt for choice this winter. From 16 December. Terminal 2.

Turin – British Airways. Visit the 'City of Magic' this winter and immerse yourself in the myths, legends and ancient beliefs of this historic city. Turin is one of ten Italian destinations served at Heathrow. From 10 December. Terminal 5.

Turks and Caicos – Virgin Atlantic. Turks and Caicos is the 11th Caribbean Island directly connected to Heathrow. From the 4 November. Terminal 3.

For all flights view on OAG.

www.oag.com

www.heathrow.com
READERS' COMMENT
All comments are filtered to exclude any excesses but the Editor does not have to agree with what is being said. 200 words maximum
---
No one has commented yet, why don't you start the ball rolling?
---